Welcome to Mueller Remodeling
Service has never been more important than it is today. We know that your personal commitments are increasing, so you must be able to rely absolutely on your Building Contractor. Mueller Remodeling is a dedicated team of individuals. You can contact any member of the team at any time. Together we raise the level of communication and service.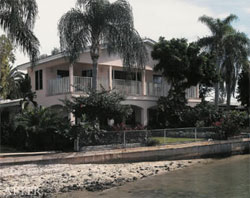 There is no substitute for experience. At Mueller Remodeling, our home contractors bring over 35 years of experience in a full range of disciplines. That experience is in every aspect of the building industry and it's been gained on local and national levels. We enjoy what we do and it is reflected in the projects we design/build. We schedule an appointment; listen to you and your family - your routine, concerns, wants and needs, your ideas, opinions and ultimate dreams. We take measurements and analyze the interior and exterior surroundings. To fulfill your expectations, we will discuss your financial parameters and projected costs of your proposed remodeling/ custom home. Implementing our experience, we look at your project objectively and return a detailed design incorporating the information obtained in our visit. We understand this is your "Home", not a house; which is why every project receives our personal attention. A powerful blend indeed!
Think what might happen if everyone used their imagination. We expect every one of the associates of Mueller Remodeling to be resourceful and creative - not just the designers. Great ideas come from all directions. We have a strong, professional relationship with a core group of outstanding and service-minded subcontractors. With experience in every phase, we know exactly what the challenges are and what to expect. This creates a dynamic and stimulating process, which produces a positive approach and powerful results.
Attention to detail is fundamental to successful building in both the planning stages and the finished product. At Mueller Remodeling, we have the experience, expertise and ability to take a step back, assess the overall scope through careful planning and intelligent analysis of the project; bringing it to completion with attention given to every detail.
Credentials
David Mueller

State Registered Building Contractor - #RB0020714
NARI Certified Remodeler, CR
NARI Certified Kitchen and Bath Remodeler, CKBR
EPA Certified Renovator
Building Contractor Serving Pinellas County Since 1974
NARI Tampa Bay Chapter President -2006, 1998-99
NARI Tampa Bay Chapter, Chairman of the Board 2008, '07

Scott Mueller

State Certified Building Contractor - #CBC1251109
NARI Certified Kitchen and Bath Remodeler, CKBR
2004 NARI Tampa Bay Chapter Board of Directors

Sharon Mueller

Design Assistant
Awards and Affiliations
NARI 2009 Regional Contractor of the Year, Residential Kitchen $60,001 to $100,000
NARI 2009, 2008 Regional Contractor of the Year, Residential Bath Over $60,000
NARI 2008 Regional Contractor of the Year, Residential Kitchen Under $30,000
NARI 1997 National Contractor of the Year, Residential Exterior Under $75,000
2008 NARI "Hall of Fame" recipient
1998, 2009 Remodeler of the Year, NARI Tampa Bay Chapter
NARI, Contractor of the Year, Tampa Bay Chapter
FIRST PLACE AWARDS

1995, '97, '99, 2008
2005, 2006, 2010
2006, 2007
2010
1997
2002
2008, 2011
2004, 2005
2008, 2009
2008, 2009
2001
2004, 2005, 2010
1995, '97, '98
2006
2005
1994, '99
2004, 2007, 2011
2010
2000, 2003, 2005

Residential Kitchen Under $30,000
Residential Kitchen $30,000 to $60,000
Residential Kitchen $60,001 to $100,000
Residential Kitchen $80,001 to $120,000
Residential Bath Under $20,000
Residential Bath Over $25,000
Residential Bath Under $30,000
Residential Bath $30,00 to $60,000
Residential Bath Over $60,000
Residential Interior Specialty
Residential Interior Remodeling
Residential Interior Over $100,000
Residential Exterior Under $75,000
Residential Exterior $100,000 and Over
Residential Exterior Specialty
Entire House Remodeling
Entire House Remodeling Under $250,000
Residential Addition under $100,000
Residential Additions $100,000 to $250,000



NARI - National Association of the

Remodeling Industry

Greater Seminole Area Chamber of Commerce

Better Business Bureau of West Florida
Testimonials
". . . we appreciated your help, the quality of your work, your responsiveness to our calls and concerns . . . it was a very good experience for us to have you do our project. We are delighted with the results . . ." - J & B
". . . the guys were great! (They) stayed busy and were always courteous. . ." - PH
"We recently hired your company to do remodeling work on our home due to flood damages. Our choice of a general contractor could not have been better! We want to thank you and your professional employees for a great job! When someone experiences a disaster in their home, natural or otherwise, the stress of having their lives turned upside down is major. You came in and relieved us of so many problems and helped with our decisions immensely. The work you performed was done with a quality and diligence rarely found in the trade today. We love our new kitchen and we will certainly recommend your company to anyone interested." - M/M.D.
"Just what we'd expect from two perfectionists - the perfect kitchen. Thank You!" - RO
"Thanks for a job WELL DONE! Your crews are tops. We appreciate very much your superb scheduling and time frame for completion. You've made the whole job a pleasure. . . " - P & R
". . . from the first day we met . . . until the completion date, your understanding, flexibility, enhancement recommendations, execution of modifications and personal interest were nothing short of wonderful. We appreciate your efforts everyday and will tell anyone who asks, and maybe some who don't, that Mueller Remodeling and David and Sharon are the best - bar none. . . " - RC
". . . You made what is a rather stressful experience (remodeling) as pleasant as possible. . . we are highly pleased with the finished product and are thoroughly enjoying our new kitchen. . ." - B & V
". . . we had seen so many problem situations that we were truly concerned. To minimize our risk, we insisted on seeing other jobs you had done and talked to others who had hired you. This satisfied us. Now our job is done and we'd be pleased to be added to your list of satisfied customers, for the following reasons:
- The work was done on time
- The job site was left clean at the end of each work day
- You responded quickly and positively to any of (our) concerns
- Your workmen were respectful of (us and our) property
- You honored your contracted price without "discovering" unexpected extras
- The job was done properly and professionally, without "shortcuts"
We are proud of our home and the work you did. . . " - ST
For your home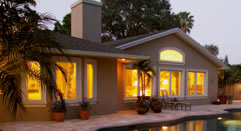 Full Service Design/ Build
Residential Additions, Renovations and Custom Homes
Experienced in Waterfront Property Renovations
Kitchen and Bath Remodeling
Serving YOU with Design Details and Construction Expertise
Attention to Project Budget Parameters
Quality Products and Craftsmanship
Prompt Completion and Complete Clean-Up
Full Service Contractor: Home Maintenance, Small Projects & More